Rita1652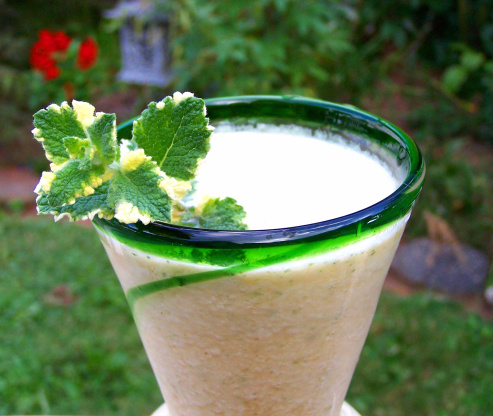 My friend grows the most amazing cantaloupes. After pigging out on most of one I decided to search for a great drink recipe using this sweet fruit. I found this drink from the Seattle-Post Intelligencer. Make sure you use only the sweetest cantaloupe you can find.
In a large bowl or food storage bag, combine the cantaloupe, sugar, lemon juice, mint and basil.
Let the melon macerate in the refrigerator until very soft and juicy, about 2 hours. Meanwhile chill the glasses in the freezer.
When ready to serve, puree the melon mixture in a blender or food processor.
Add the rum and ice and blend until slushy.