Cannellini Beans With Crushed Red Pepper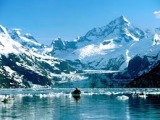 Are you looking for a fast, easy appetizer - most likely with items you already have on hand? Look no further. This recipe comes from Eva Longoria. She suggests serving with toast triangles. You could use any type of cracker or bread. It doesn't get much easier! Note: try to use a good quality olive oil since there are few ingredients to this recipe. Someone used a flavored oil with success. I want to try that next time! One other reviewer added some garlic, which I think would be good. It's a simple recipe that you can tweak to your tastes. Enjoy.
Directions
In a serving bowl, combine the beans, red pepper flakes, olive oil and salt to taste. Mash the beans a little bit, leaving some whole. Gently stir to combine. (Mash as much or as little as you would like, depending on how you prefer this as a spread.).
Reviews
Most Helpful
Yes this is a very quick and easy appetizer that if you left less crushed could make a side. I made using a very high quality olive oil and was glad I did because the olive really shins, also added one clove crushed garlic and mashed most of the beans to serve as recommended dip. For dippers used carrot slice and whole grain crackers while both were good the carrots were the bigger hit with this nice dip. I did use the full recommended crushed pepper which turned out not to be too hot for DH which was also a nice surprise. Thanks for the post.

UPDATE: I had this dish today after it had been refrigerated overnight. I must say it is much better after being chilled for 24 hours. So I'm adding another star to this recipe. June 01, 2011...This certainly was quick and easy to make. With one tablespoon of crush red pepper on it, it was too hot for my husband. I like the heat but wish there was just a little more flavor in this dish. Made for ZWT7-Italy

I only had one can of beans so could only make half this recipe. It was HOT but very good. Next time I'll use less pepper. Thanks for sharing. Made for ZWT7-Italy.