Cannellini Bean Salad With Feta Cheese and Mint
Prep 10 mins
Cook 30 mins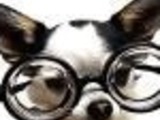 Adapted from The Wine & Food Lover's Diet, this couldn't be simpler. You could start from dried beans and use fresh peas, but it's delicious with beans from th can and peas from the freezer. The cooking time is macerating time.
Directions
In a large serving bowl, combine peas, beans, mint, red and yellow peppers, garlic, oil, vinegar, oregano and feta.
Taste for seasoning and adjust with salt and pepper.
Let the salad stand for 30 minutes.
Toss gently before serving.
Most Helpful
OK, so I made this salad eons ago, photographed it, and forgot to review it. It is delicious, with nice, bright, fresh flavours. Also very filling, and can easily be a main course.

It turned out that I didn't have any mint, but I made the salad anyway. Even without the mint it is pretty good and a nice change of pace. I'll definitely try it again when my mint is ready to be picked.