Canned Salmon Salad Sandwiches
Boomette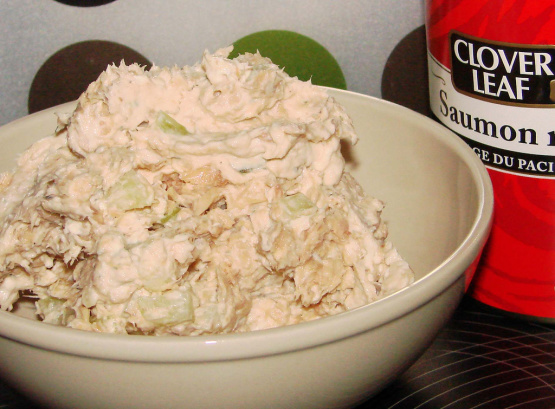 Canned Salmon is inexpensive and when I found this recipe I was glad to have another yummy option other than Fried Salmon Patties.
Yum! I had a few cans of salmon from Trader Joe's that I didn't know what to do with. Made a great quick lunch! Thank you!
In a mixing bowl, beat cream cheese, mayonnaise, lemon juice, dill salt and pepper until smooth.
Add the salmon and celery; mix well.
Place a lettuce leaf and about 1/2 cup salmon salad on each bun.