Canned Salmon Salad Sandwiches
Boomette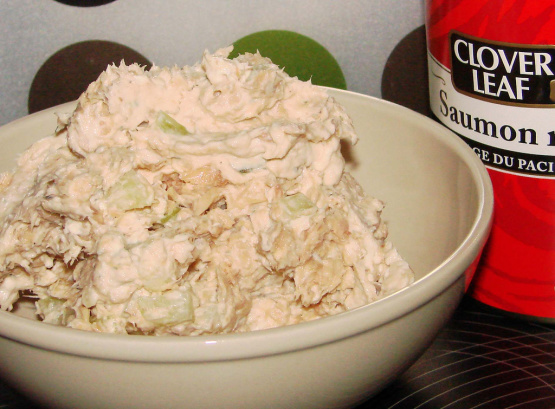 Canned Salmon is inexpensive and when I found this recipe I was glad to have another yummy option other than Fried Salmon Patties.

This was super easy to make. The only thing I would change is cutting down on the salt since this was way too salty. If using the canned Salmon it already has sodium in it so consider this if you try making this recipe for the first time. I will definitely try this recipe again (minus the salt).
In a mixing bowl, beat cream cheese, mayonnaise, lemon juice, dill salt and pepper until smooth.
Add the salmon and celery; mix well.
Place a lettuce leaf and about 1/2 cup salmon salad on each bun.