Canned Chicken Breast (For a Variety of Uses)
Derf2440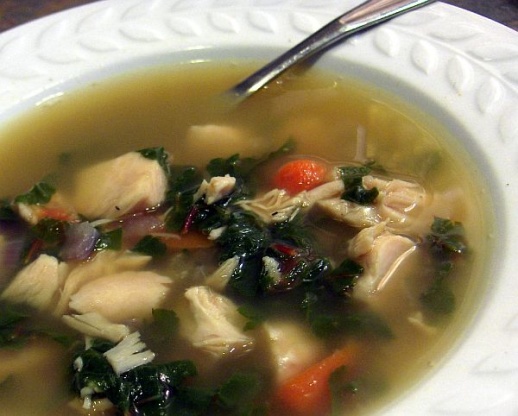 Canned chicken in broth is so handy to have around, I use it often for a variety of different things. I drain the chicken and freeze the broth for future use. I use the chicken for salad mix for sandwiches and for chicken salad with greens etc, chicken fritatta and any number of other recipes; For almost any recipe that calls for cooked chicken; I have even dumped the whole can, chicken and broth into a pot, add veggies, noodles and it makes a great soup.

When I first blended the ingredients, I forgot to add the mustard. It was OKAY, but nothing to "write home about." When I added the mustard, I'm sorry to say, it was (in my humble opinion) pretty much disgusting. I never even got to the part about adding the lettuce, butter, and putting in on bread. Final Vote: YUK
Canned chicken breast salad sandwich.
Drain the chicken broth into a small freezer container and freeze for future use.
Place the drained chicken in a small bowl; break up the pieces.
Add to the chicken the mayonnaise, mustard, cranberries, pepper; mix well.
Spread half a tablespoon of becel on each slice of bread.
Spread one third of the chicken mix on 3 of the bread slices; place 3 lettuce leaves on top of the chicken mix; top each with the other three slices of bread. Slice each sandwich diagonally and diagonally again if you wish.
Serve with slices of fresh pineapple.
Variations.
Serve on crackers as an appetizer.
Serve the chicken in a salad of greens.
Use the chicken in any recipe calling for cooked chicken.
Use the whole can broth and chicken, put in a pot, add veggies and noodles for a great quick soup for lunch.