Parsley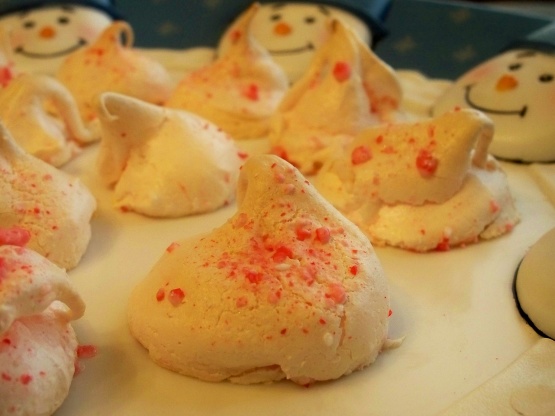 This is a wonderful way to use up left over candy canes and a family favorite.
4

egg whites

295.73

ml sugar

59.14

ml finely crushed candy cane
Preheat oven to 300 degrees.
Beat egg whites into very stiff peaks.
(Egg whites should be at room temperature).
Add Sugar, 3 Tbsp at a time.
Beat well after each addition.
Fold in finely crushed candy canes.
Drop by heaping teaspoonful onto a greased cookie sheet.
Bake at 300 degrees for 25-30 minutes.
Sprinkle tops if desired, before baking.
Kisses can be tinted by adding a few drops of food coloring to mixture before baking.