racrgal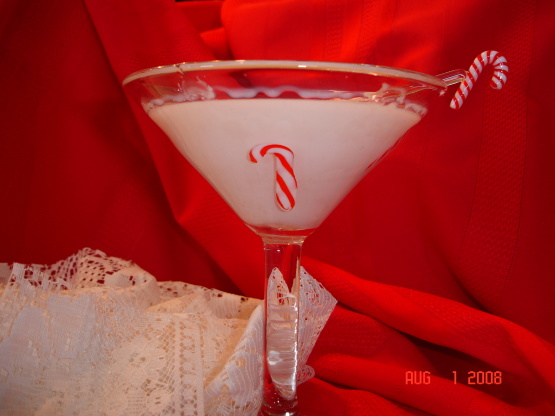 This is a real winner, especially when the holidays just scream "peppermint" with all the candy canes and candy hanging around. Why not make a drink out of it? Plus, it's really pretty to look at, too. Nicely presented, this drink will be a true party pleaser. Give it a whirl and see what you think.
1 1⁄2 ounces vanilla vodka
1 1⁄2 ounces white chocolate liqueur
3⁄4 ounce peppermint schnapps
grenadine
First, prepare a chilled cocktail glass.
by drizzling a few stripes of Grenadine down the inside of the glass, twisting the glass as you go. Then, gently use a clean napkin to absorb the excess Grenadine from the bottom of the glass.
Shake the vodka, white chocolate liqueur, and peppermint schnapps with cracked ice in your snazzy little cocktail shaker.
Strain it through into your beautifully prepared glass.
How beautiful is that?