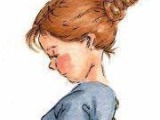 I personally haven't tried this bread yet, but plan on making it over the next couple of days. I got it from Betty Crocker. It sounds delicious!
Directions
Heat sour cream over low heat just until lukewarm.
Dissolve yeast in the warm water. Stir in sour cream, butter, sugar, salt, eggs and 2 cups of the flour. Beat until smooth. Mix in enough remaining flour to make it easy to handle.
Turn dough onto well-floured board. Knead until smooth, about 10 minutes. Place in greased bowl. Turn once to bring greased side up. Cover. Let rise in warm place until double, about 1 hour. To test for rising, stick two fingers in dough. If holes remain but top stays smooth, dough is ready.
Heat oven to 375°F Punch down dough: Divide into three equal parts.
Roll each part into a rectangle, 15 x 6 inches. Place on greased baking sheet. With scissors, make 2-inch cuts at 1/2-inch intervals on both long sides of the rectangles.
Combine apricots and cherries. Spread 1/3 of the fruit mixture down the center of each of the rectangles. Crisscross strips over the filling. Stretch dough to 22 inches. Curve to form a "cane.".
Bake 15 to 20 minutes or until golden brown. While warm, brush with butter and drizzle canes with Thin Icing. If desired, decorate with cherry halves or pieces.
For Icing, blend 2 cups powdered sugar with about 2 tablespoons water. If icing is too stiff, add water a drop at a time. If too thin, add more powdered sugar a little at a time.
Reviews
Most Helpful
This recipe is fantastic! My mom has been making these for over 30 years. As a tradition we have them for breakfast every christmas morning. But she uses almond, cherry , blueberry or raspberry solo brand pie filling instead of dried fruit. She tints the frosting pink with marachino cherry juice and cuts cherries up to put them.
I have been making this bread for many years--shape like candy canes for Christmas and use for pastry with almond filling and/or danish. Now my daughter is making the bread.
This is the exact recipe that I just had my cousin dig out of her mother's archives. Aunt Janice used to make this every Christmas. It is the perfect combination of sweet and sour and was a coveted addition to our dessert table every year. You may be able to make 15 pieces from each "cane" but if you place it in front of me, it will only feed one. Do not confuse the cherries, Candied Cherries will not provide the same flavor as the MARASCHINO Cherries that are perfect in this recipe. Make this and enjoy!