Diana 2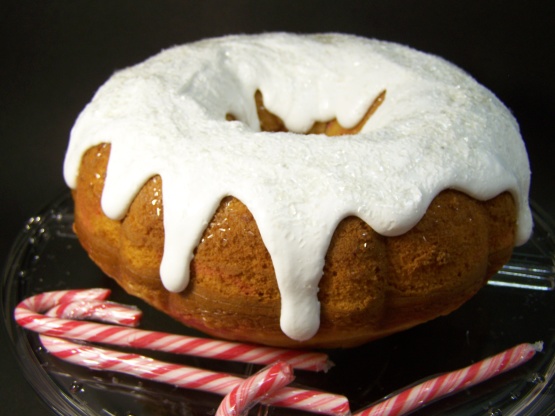 A beautiful, yet simple to prepare cake, perfect for the Christmas holiday. A nice addition to the dessert menu for a family gathering or other event.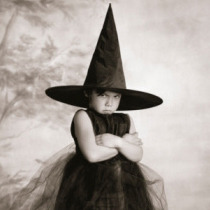 I've been making this every Christmas for about 4 years now. It's such an impressive and delicious dessert. Everyone thinks you've spent countless hours working on it. For the drizzle, I warm up 1/2 a tub of Betty Crocker's Whipped Fluffy White ready to spread frosting. Only for about 15 second in the microwave. That's just enough to get it to move down the sides of the cake.
1

(18 ounce) packagebetty crocker supermoist white cake mix
1 1⁄4 cups water
1⁄3 cup vegetable oil

3

egg whites
1⁄2 teaspoon red food coloring
1⁄2 teaspoon peppermint extract

Vanilla Glaze

1

cup powdered sugar

1 -2

tablespoon milk

Garnish

crushed candy cane (optional)
Heat oven to 350. Generously grease a 10 to 12 cup bundt pan; lightly coat with flour.
Make cake mix as directed on package. Pour about 2 cups of batter into pan.
In small bowl, pour about 3/4 cup batter; stir in food color and peppermint extract.
Carefully pour pink batter over white batter in pan. Carefully pour remaining white batter over pink batter.
Bake 38 to 42 minutes or until toothpick inserted in center comes our clean. Cool 10 minutes before removing from pan to wire rack. Cool completely, about 1 hour.
In small bowl, mix together glaze ingredients, using just 1 T of milk at first. Stir in additional milk 1 teaspoon at a time until smooth and consistency of thick syrup. Spread glaze over cake, allowing some to drizzle down side. Garnish with crushed candy canes, if desired.
Store loosely covered at room temperature.