This Christmas treat was published in the local paper 3 Xmas's ago along with other white chocolate recipes and for the next few days, you couldn't find white chocolate anywhere! These are incredibly easy and very tasty; looks great wrapped in cellophane and given as a little gift.
Directions
Break candy canes into 2 or 3 pieces and place in a plastic bag and close top; smash with kitchen mallet to take out your frustrations and pulverize the candy.
In a small bowl, melt chocolate in microwave oven with Medium-Low power, checking every 30 seconds or so; white chocolate burns easily even in the microwave so better safe than sorry.
Cover a cookie sheet with wax paper.
Stir candy cane crumbs into melted white chocolate and stir well to combine.
Pour chocolate mixture onto wax paper, spreading thin with a spatula.
Stash cookie sheet in fridge about an hour or until it hardens.
Hold wax paper by one corner and start peeling it back, breaking off pieces of the bark; store pieces in airtight container in fridge.
Keeps well.
Reviews
Most Helpful
I made this to give out as Christmas gifts. I added a few things though. I first melted a bag of semi sweet choc. chips and added 1/4 teasp. of peppermint extract. I waited for it too cool then did the same with a bag of white choc. chips and sprinkled the crushed candy canes. I love this, Williams Sonoma sells this for about $20, this is way less expensive and just as good.
This was awesome!!! I used spearmint and peppermint discs instead of candy canes.........and it was GREAT!!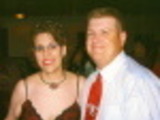 Wow Lennie, this was wonderful! The only complaint here was that it didn't make enough :) I didn't have any candy canes so I used 14 starlight mints. I also used white bark coating for the chocolate because that was all I had...I needed 3 blocks to match the amount of white baking chocolate. This is very easy and makes a nice presentation. Great for Holiday trays! Thanks for sharing!