Boomette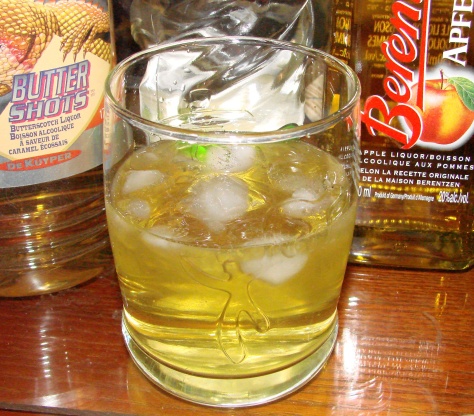 Infused with bold apple flavor.
42.52

g green apple vodka (Smirnoff Green Apple Twist)

14.17

g sour apple liqueur (DeKuyper Sour Apple Pucker)

14.17

g butterscotch schnapps

85.04

g apple juice
Fill a cocktail shaker halfway with ice.
Add in vodka, sour apple liqueur, butterscotch schnapps, and apple juice.
Shake vigorously for 5-10 seconds.
Strain drink into a chilled cocktail glass; garnish with an apple slice.