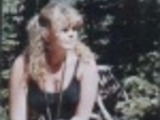 Pretty pink apple and cinnamon jelly for a spicier slice of toast or muffin.
4 cups apple juice
1⁄2 cup red-hot candies
1 (1 3/4 ounce) package fruit pectin
4 1⁄2 cups sugar
Directions
Combine juice, candy and pectin in a large pot.
Bring to a full boil over high heat, stirring constantly.
Stir in sugar.
Return to a full boil.
Boil for 2 minutes, stirring constantly.
Remove from heat.
Skim off foam and unmelted candy.
Pour hot liquid into hot jars, leaving 1/4 inch head space.
Adjust lids.
Process for 5 minutes in boiling water bath.
Most Helpful
This was relaly good...and really easy! I didn't have any unmelted candies to contend with. I was so proud of it, I took it to work with some fresh baked bread and it was a huge hit! Eveyrone loved the unique cinnamon flavor. Great recipe!

Really easy to make. I had no candies left over and little foam. Wonderful color and taste. Can't wait to share with friends and family
This was wonderful! Can't wait to make it again. Very easy to make, and was a big hit.