gailanng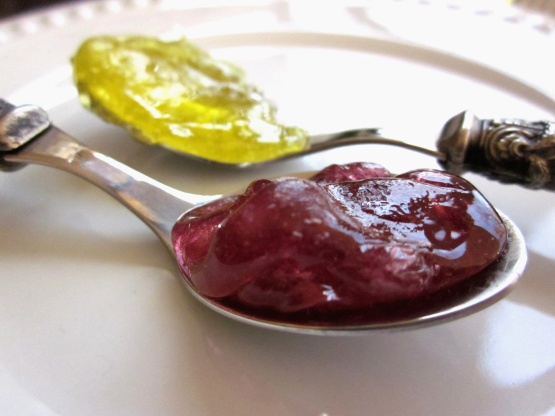 This recipe makes wonderful spoons to use in stirring your cup of tea and you can use any flavor candy you choose. These make fantastic gifts and are so easy to make! I found the recipe on another site and I'm posting it here to make sure I don't lose it. The yield will depend on the size of your spoons and how much candy you fill the spoon bowls with.
You will need heavy weight clear plastic spoons.
Line a cookie sheet with wax paper; spray with Pam.
Crush the candy and combine with the corn syrup in a saucepan.
Cook on low heat until the candy melts.
Stir frequently.
Spoon the candy into the spoon bowls.
Set the spoons on the wax paper with the handles resting on the rim of the cookie sheet.
The spoons should be level.
Allow the candy to harden.
Either wrap with plastic wraps for gifts or store in an airtight container.