Candied Sweet Potatoes - Southern Traditional
Prep 15 mins
Cook 50 mins
This is a great Southern-Traditional recipe that is great served with ham, pork, chicken or even Holiday meals. Very simple to prepare and so very good!
Directions
Melt butter in a large skillet over medium-low heat.
While butter is melting, in a small bowl combine sugar, cinnamon, nutmeg and salt.
Add sliced potatoes to melted butter and turn to coat.
Sprinkle sugar mixture over potatoes, stir to coat.
Cover skillet, reduce heat to low.
Stirring occasionally, Cook for 50-60 minutes (depending on how thick you sliced your potatoes), or until potatoes are tender.
Reviews
Most Helpful
These were delicious, easy and went wonderful with the rest of my Christmas dinner. I halved it since there are only two of us and it all turned out perfectly. It tasted even better heated up the next day. Thanks Bev for a wonderful recipe!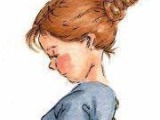 These are fantastic!! This is only the second time I have "fried" sweet taters...Never knew they could be done that way!! They turned out so tender and sweet...I did cut the recipe in half as there are only two of us here, but, didn't hurt a thing...DH and I cleaned them up!! Thank you for sharing this nifty little recipe, Bev...You can bet I'll make these again!! Laudee (I fixed this recipe for our "Bev Cook-a-Thon"...Sure glad I did!!)

So good! Added some pecan halves to mine..
Thanksgiving Tips & Ideas >