Alia55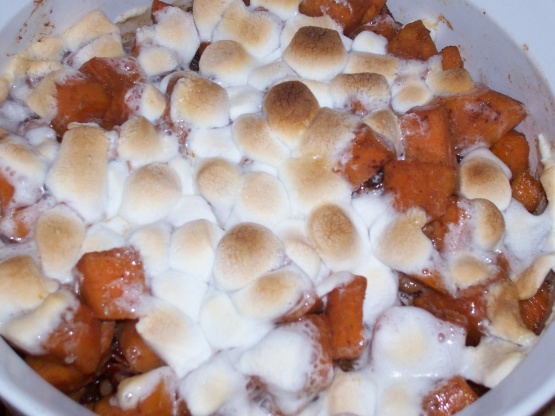 These are good with the marshmallows or without. I do tend to go a little lighter on the sugar though.
Preheat oven to 375°F Butter a 9 x 13-inch baking dish.
In a medium saucepan, cover the potatoes with water; add the salt.
Boil the potatoes until tender. Drain.
Combine the potatoes, butter, sugar, pecans, cinnamon, cloves, nutmeg and maple syrup.
Mix well, but leave a few chunks of whole potato.
Pour into the baking dish and bake until browned, about 30 minutes.
Remove from the oven and top with mini marshmallows.
Continue to bake until marshmallows are lightly browned and melted; do not allow to burn.