Chef Dee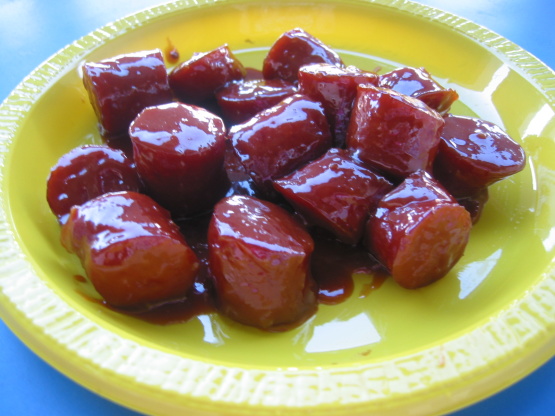 Great for parties and summer cookouts. Recipe from allrecipes.com. Haven't personally tried it, but others from that site who have raved about it....besides, it oozes with sweet brown sugar--it must be great!!!
In a slow cooker, combine the brown sugar, ketchup, and horseradish; add the sausage and mix well.
Cook on High until the sauce starts to boil; reduce heat to low and cook until the sauce thickens, about 45-60 minutes.