Candied Brussels Sprouts and Almonds With Amaretto Glaze

Oh so sweet,& nutty, with the slightest kick.
473.18 ml Brussels sprouts, cut in half
354.88 ml champagne or 118.29 ml apple juice mixed with one cup water
29.58 ml honey
118.29 ml almond liqueur or 118.29 ml Amaretto
0.25 ml chili pepper flakes
4.92 ml cornstarch, mixed with
4.92 ml water
14.79 ml butter
59.14 ml almonds, crushed and toasted
Directions
Steam Brussels sprouts in champagne till tender-crisp about 5 minutes. Remove brussels sprouts leaving the champange in the pot.
Add honey, Amaretto, and pepper flakes reduce by half.
Whisk in butter and cornstarch slurry.
Toss in nuts.
Toss the cooked Brussels sprouts in the candied nut mixture.
Season with salt.
Reviews
Most Helpful
This recipe was a great hit at my Christmas dinner this year(2009). Even the 3 guests who told me later that they did not like Brussels sprouts raved about them. I left out the pepper flakes this time but will add them next time I make them. So quick and easy to make!
I am SO sorry that I cannot give this a good rating. Between Toolie's recommendation and my knowledge of what a good cook Rita is, I thought this would be a good surprise. However, for me, the combination of the sweet amaretto with the sprouts just did not work. The sauce I felt had no relation to the vegetable--merely served to cover up the taste of the Brussel sprouts, rather than to combine with that taste to create a new whole.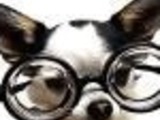 What an excellent recipe. Spicy and sweet. Brussel sprouts are not my favorite vege, but they taste like candy with a kick with this recipe. YUM!