gailanng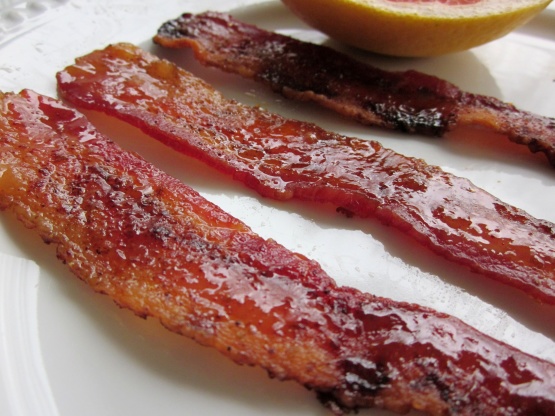 Bacon cooked in the oven (my preferred method of always cooking bacon), with some special additions. Especially good on a BLT! This recipe comes from the Loveless Cafe in Nashville Tennessee.

Yuuuummy stuff! I added a touch of cayenne that gave it a nice zing. LOVED THIS!!!
Preheat the oven to 400 degrees.
Mix the brown sugar and cumin. Dredge each bacon slice on both sides through the sugar mixture.
Place the bacon on a baking pan with sides and bake for 15 to 20 minutes, depending on the thickness of your bacon. Place on a paper towel to drain the excess fat.