KGCOOK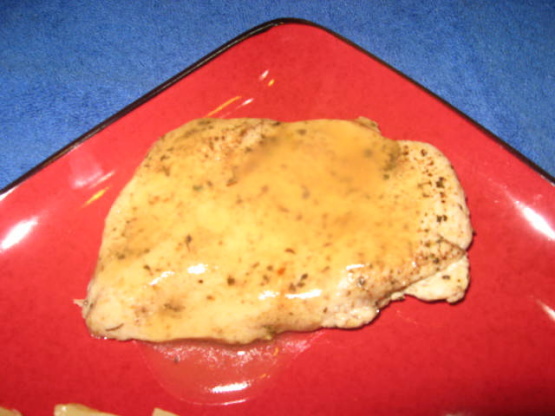 Great summer recipe with grilled vegetables and even some grilled pineapple even if the main dish is on the stove top! This calls for ground cloves but I think I would like ginger a little better. Use your idea to flavor the meat! I used canned pineapple in place of the fresh. I got this recipe from a cookbook called "Favorite Brand Name Cookbook".
Twist crown from pineapple.
Cut pine3apple in half lengthwise.
Refrigerate half for another use, such as pasta salad.
Cut fruit from shell with a knife.
Cut fruit crosswise into 6 slices.
Pound chicken into 1/2 thickness.
Sprinkle with salt and pepper to taste.
Combine cumin, oregano, and cloves in a cup.
Sprinkle over chicken.
In an 8 inch skillet saute pineapple in hot oil over medium high heat for about a minute.
Remove from skillet.
In same skillet saute chicken in pan juices.
Reduce heat.
Cover and simmer about 2 minutes or till juices run clear.
Blend pineapple juice, lime juice, and cornstarch in a cup.
Pour into same skillet.
Stir until sauce boils and is thickened.
Stir in cilantro.
Serve sauce over chicken and pineapple.