Canary Island Style Pollo En Adobo
fyrfli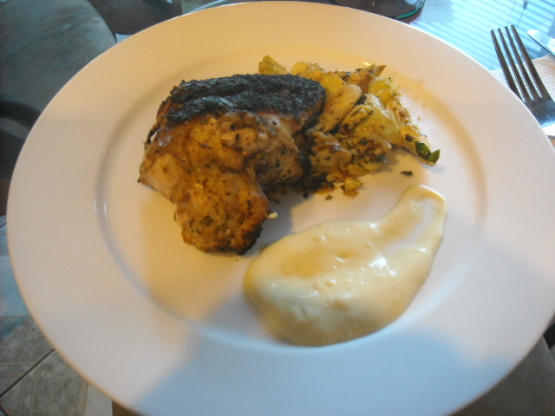 One of the most popular ways to serve chicken in the Canary Islands is in Adobo. Adobo is as varied as there are chefs, but the basic ingredients are the same. Feel free to play with the quantities of the ingredients! Cooking is a creative endeavor! Prep time does not include marinating time, so be sure to allow for that.

This was awesome. I used boneless chicken breasts and the flavors were incredible. It has low carbs and it was so much that we have some leftover for the next day. Definitely a 5 star if not more, dh said 10 stars. Wow, that is a compliment, I don't even get that!! Cg- great recipe!!:))
Using a mortar and pestle, mash garlic and salt, then add paprika, oregano, thyme, pepper, if using and olive oil.
Add wine and combine well.
Coat chicken with marinade, and refrigerate several hours.
Heat oil over medium heat in a skillet.
Fry chicken pieces until cooked through-about 20 minutes, lowering heat to medium low after chicken initially sears.
This can be made with boneless, skinless breasts--just reduce cooking time accordingly.
This can also be made on the grill-the flavor will be even better!