Canapes with Garlicky Tomato Spread
Ms B.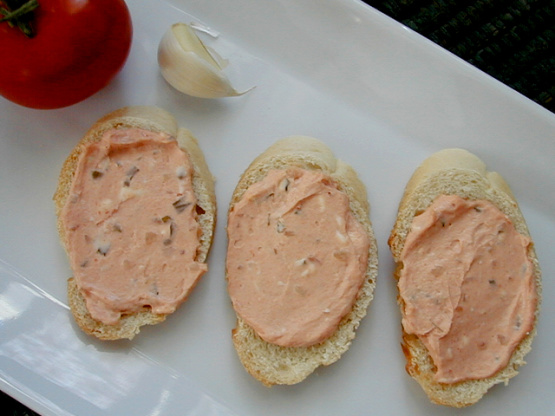 Delicious German hors d'oeuvres

Yum! Very garlicky -- I recommend using 1 SMALL clove of garlic. I served this (without the bread) as a dip. There were no leftovers.
Use blender or food processor to puree all ingredients (except bread) into a smooth paste.
Trim sliced bread into large square without crusts.
Place a layer of paste on one slice, top with remaining slice and cut into four squares or triangles.