Canadian Molasses Cookies - No Butter
Boomette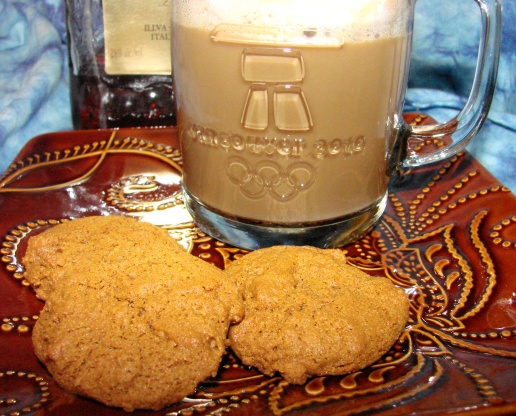 Thought this recipe was intriguing so decided to post it here!

Yum! Mine took a good 12 minutes to bake. I had to return one batch to the oven, but they turned out fine. It made 50 cookies for me - I used the smallest cookiy scoop I had. The chewy/crispy texture is great and acting on other reviews, I added 1.5 teas cinnamon, .25 of nutmeg and .25 of cloves. I also used a little whole wheat flour and subbed 1/4 c splenda for the brown sugar.
Preheat oven to 350 degrees F & grease several cookie sheets.
In large bowl, stir together molasses, brown sugar, vinegar & egg.
In another sift or whisk together flour, baking soda, ginger & salt, then add to molasses mixture, mixing until well blended.
Spoon dough by teaspoonfuls onto cookie sheets, about 2 inches apart.
Bake until edges are golden.
Remove from oven & let cool on pans on wire rack for 5 minutes before removing.