Stacky5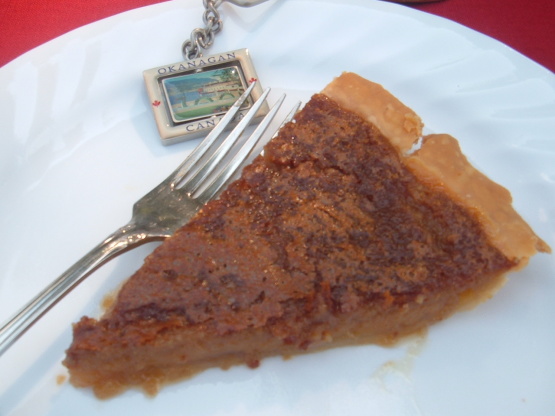 Found this on the internet and it sounded really good!!

This is SOOOOO good!!!! And so easy!!! OMG!!! It tastes JUST LIKE pecan pie, without the pecans....which is a huge plus for my kids, since they don't like pecans! So very simple to make -- easy instructions....A definite keeper in my family, especially since there wasn't any left after just 1 hour! YUM! :)
Beat together the syrup, sugar, cream, butter, and eggs.
Pour into pie shells.
Bake 40 minutes at 350 degrees until knife comes out clean.
Serve with additional warmed cream or ice cream.