Canadian - Maple & Blueberry Frozen Mousse
Um Safia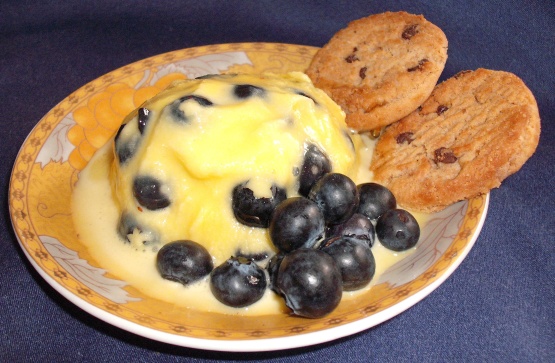 Posted for ZWT 4! This recipe has merely four ingredients and is easy and delicious. Serve with a couple of cookies or chocolate sticks. Time to make, doesn't include feezing time Recipe comes from Ontario Maple Syrup.
Beat yolks in a bowl or top of a double boiler until thick. Beat in hot syrup.
Place top of double boiler or bowl over simmering water and cook, beating constantly until slightly thickened. Cool.
Beat cream until it forms stiff peaks and fold into the yolk mixture.
Fold in half of the berries.
Pour into 1½ quart mold form and freeze overnight.
Before serving garnish with the remaining berries and biscuits or chocolates sticks.