Parsley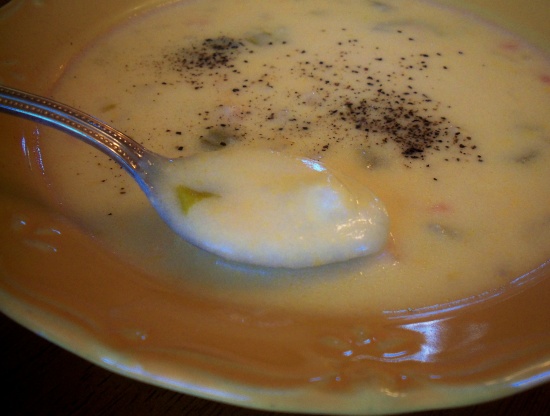 A great cheesy, creamy soup for a cold winter's evening. My kids love this soup! This is also good with some ham chopped up in it.
Cook the vegetables until they are tender.
Once the vegetables are tender, add the rest of the ingredients.
Let simmer for 25 - 30 minutes.
Enjoy!