Leslie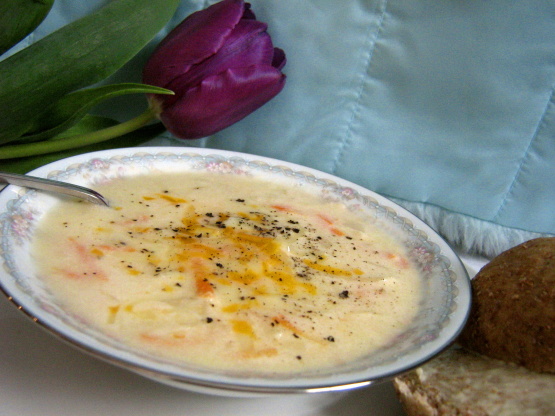 Taste good on a cold winters afternoon. I double this because the pan is always empty.

I loved this soup! It's perfect warm-you-up comfort food on a cold day. I adapted it a little by doubling it, adding smoked turkey sausage and 2-3 tsps of Paul Prudhomme's Poultry Magic seasoning. I took it to work for lunch today and everyone kept saying "Mmmm-what kind of soup is that?" :) Thanks for posting it!
Combine water and vegetables in a medium pan; cover.
Cook until tender, about 12- 17 minutes, stir about half way through the cooking time.
Stir in chicken broth, half& half and cheese; stir until cheese melts and soup is heated thoroughly.