Prep 15 mins
Cook 15 mins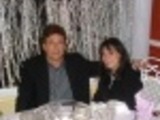 Posted for Zaar World Tour 4. Although I have no personal knowledge, I have read that this is a truly Canadian recipe.
Directions
Roll out pastry and cut into 12 circles for muffin tins or tart tins (or 24 circles for mini tart tins.
Beat eggs; add sugar and butter.
Sprinkle raisins in the bottom of the pastry shells. Fill about 3/4 with filling.
Bake in a 375-degree preheated oven for 12-15 minutes.
Let cool before serving.
Most Helpful
Oh boy I've been looking a butter tart receipe for such a long time. I haven't had them since I move to Portugal. I did have a receipe for them, but I lost it on my move here.Thanks JackieOhNo, I'm going to make them tonight.