Prep 30 mins
Cook 30 mins

In French, it is "Tarte au Sucre Brun." Delicious!! This is a basic pie from Quebec, Canada.
Directions
Preheat oven to 400 degrees F (200 degrees C).
In a saucepan, combine flour and sugar.
Stir in milk, butter, salt and vanilla.
Cook, stirring constantly, until mixture comes to a boil.
Pour into an unbaked pie shell.
Bake at 400 degrees F (200 degrees C) for 5 minutes. Reduce heat to 350 degrees F (175 degrees C) and continue baking for 25 minutes.
Reviews
Most Helpful
Not only incredibly easy to whip together (presuming you have an unbaked pie shell on hand), but this pie turns out to also be a real crowd-pleaser! Went quite well with cream whipped with about a teaspoon each of rum, sugar, and vanilla extract. Mmmm! Among a pie smorgasbord, this was one of those that wholly disappeared. Next time, I think I'll try adding a half-teaspoonful of cinnamon...
Tarte au sucre is one of my families favorite dessert; mine has only 1 cup of milk, it makes it even sweeter.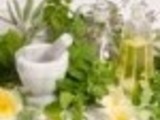 This was amazing. It was indeed very sweet so don't forget the vanilla ice cream (not the cheap stuff either). Dont stop stirring as the temperature comes up or it will turn to hard candy on the bottom of your sauce pan. I didn't have quite enough evaporated milk and used a quarter cup of Irish Cream. C'est fantastique!
Thanksgiving Tips & Ideas >