Canadian Baked Beans With Maple Syrup (No Molasses)
Diana 2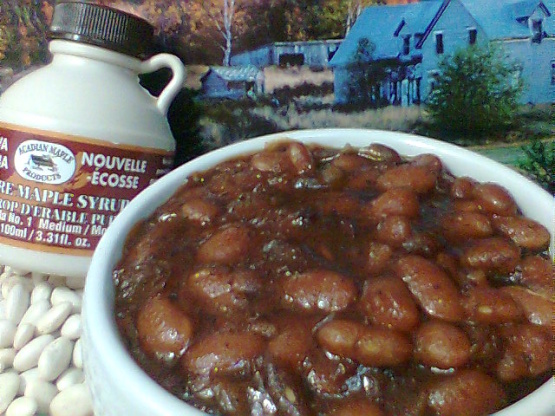 These dark savoury beans fill the house with wonderful aroma on a cold Canadian day. Real Maple Syrup is far superior to those liquid sugary types. I like to leave the onion whole and take it out after (cut it up and eat seperate). Great served with hunks of rustic bread and pork chops. Make lots of it and you can take it for lunches. I'm going to freeze the leftovers flat in bags but because they are salted I'll use them up within a months time. Preparation time is not including overnight soak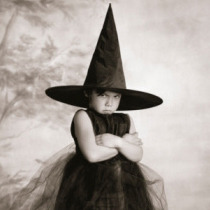 *Finally*, a baked bean recipe that I like.....love. :) I've tried so many. I'd given up, thinking that the perfect bean recipe simply didn't exist. Glad I tried one more time. This is so wonderful. I was a little worried with the chili powder and the extremely low temperture, but I was good, and followed the recipe, using Nova Scotia Maple Syrup. This is perfect. I did change the serving size down to two. DH doesn't do 'beans'. I baked it in a 1 qt glass bowl in the toaster oven. When it was finished, I thickened it slightly with cornstarch and water. Then transfered it to an onion soup bowl and put it back in the oven at 350* until it started to bubble. Ahhhh, heaven. It is a little sweeter than I'd like, but that is easily adjusted. Loved the onion too. I just stirred it into the mixture. Thanks for posting such an amazing recipe, and from my home province too. Made for Spring PAC 2009.
Soak beans overnight to cut down on cooking time. Drain and place in a 4 quart bean pot.
Mix seasonings and Maple Syrup together and stir into beans. Add enough water to cover.
Peel Onion and remove root and blossom ends. Push whole onion down into beans and place the salt pork next to it.
Bake covered in a 250 degree oven for about 8 hours.
Check on them every hour or so and see if you need to add water so they never dry out. When finished if you want the sauce to be thicker then you can always stir in some refried bean flakes and let sit to thicken.