Campfire Coconut Macaroon Cake
Prep 20 mins
Cook 10 mins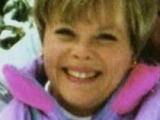 Extra large bread cubes dipped into sweetened condensed milk then rolled in coconut and slow roasted over the campfire. The ingredients meld into a toasted bite of bliss and smell incredible! We can hardly wait each year for camping season so that we can make these. Note: For best results do not use an airy bread like Wonder. I make mine in my bread machine. A more dense bread works best. Enjoy!
Directions
Using a bread knife, trim all crust off the loaf of bread.
Cut bread into approximately 2-inch cubes.
Pour sweetened condensed milk into a pie pan or shallow bowl.
Place some coconut into pie pan or onto a plate.
Evenly coat bread cube with sweetened condensed milk, letting any excess drain off over dish.
Lightly pat cube into coconut makeing sure that coconut adheres to all sides.
Place cube onto a long toasting skewer or sharpened stick.
Turn slowly, over the hot coals, until coconut is toasted brown.
Remove from skewer and enjoy.
CAUTION: Let cool slightly as the sugars in the milk and coconut can be quite hot right out of the fire.
Most Helpful
I took this to a family camping trip and it was a HUGE hit. Kids and adult alike loved cooking them. We found they worked much better on a two pronged fork. I also made a loaf of bread in my breadmaker. Very fun! We will be making these again! Thanks for sharing!
This was a fun experiment but for me the flavor of the sweetened condensed milk was too rich. Although I should have been able to guess that. I only had two small cubes of these. It was fun to have a new fire recipe to try out with my friends for the recent camping trip, and I am sure kids would love this. One of my gourmet friends was inspired by this recipe and tried the coconut and condensed milk solution on a marshmallow to make a macaroon smore!

We made this in Girl Scouts back in the 50's! we called it mock Angle food, but it was delicious! Nice change from S'mores (no chocolate) I wonder if King's Hawaiin bread would work? If you like playing over a campfire and like sweet this is a must!