Boomette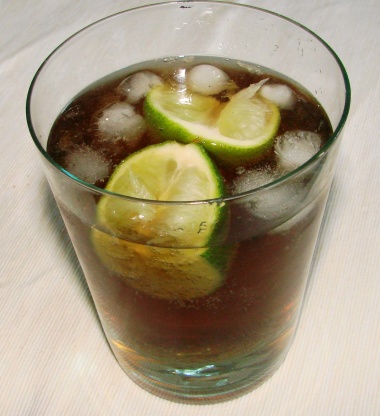 Popular drink among our sailing buddies in The Sea of Cortez. The drink's name has evolved somewhat in both Cuba and the United States, where some choose to refer to it as a Mentirita (a little lie), in an opinionated reference to Cuban politics.
Pour rum into glass with ice.
Add club soda and Coke.
Squeeze the Lime and drop into glass as garnish.