3 Reviews
I"m giving this 5-stars due to the ease of the prep work. This was my go to recipe there for a while when I would come home from work with an infant & a school aged child who needed homework help. I love that it only takes a few minutes to prepare (more like dump everything in a dish) and then I have some time to work on something else until dinner is done. I've also been able to get in a good workout while dinner is baking in the oven. Gotta love that! Based on taste I would proably only give it 3-4 stars. I haven't tried the varations yet but my yougest will be going to kindergarten soon and I'm sure the homework will pick up again so I'll have to fall back on this recipe yet again & try the varations so we don't get bored. Oh, and I leave out the veggies since hubby doesn't like veggies in his casseroles. I serve them on the side instead.
It's not gourmet, but it tastes pretty darn good and it's beyond simple to make. I always need to cook this longer than the recipe states. Usually an hour to an hour and 20 minutes - otherwise the rice doesn't cook through.I also add a bit more rice and water as I'm a real rice lover. I use frozen corn and occasionally lima beans as my veggies. I love how you just throw everything into the casserole dish and pop it in the oven. Easy. Tasty. Best of all, my 3 year old loves this. Winner in my book.
Although this tasted great, I bumped it up to five stars just because it was so dang easy to make. I might have baked mine for closer to an hour though just to make sure the rice was done ( I forgot to cover mine!) and I wanted to melt the cheese faster. Thanks!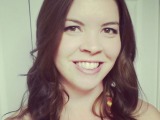 Campbell's Cheesy Chicken & Rice Casserole