Campari Sorbetto (Intermezzo) from the Hags
Rita1652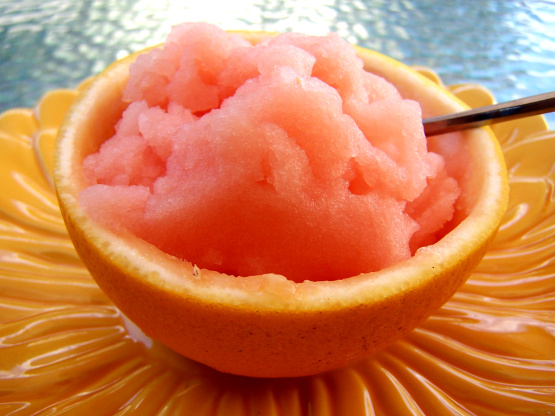 Sorbetto is a dessert -- intermezzo is a palate cleanser. This sharp-tasting ice is a bit of both, and highlights Italy's love of Campari and citrus flavours. Enjoy it between courses, or let it be a light touch to finish off an opulent and rich meal. The jovial and playful Bum Bag Hags created this Italian-type dish for the Zaar World Tour in mid-2008. Recipe can easily be halved.
Mix together all ingredients until sugar dissolves.
Churn in an ice cream maker, according to manufacturer's instructions.