ChefLee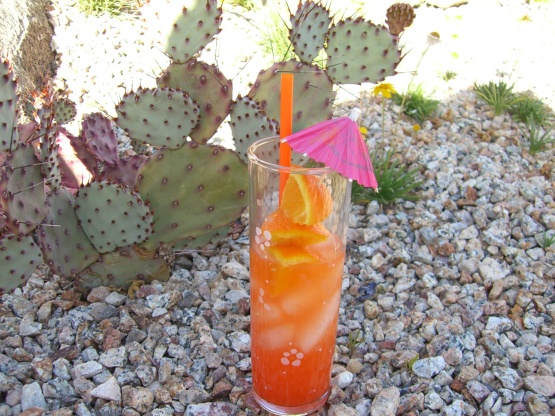 My Italian friends love this. Cin-Cin (pronouned Chin-Chin)Roberto and Gisella! Make this drink in the proportions listed (1/3 Campari and 2/3 OJ) with regard to the glass you're using. Hope you know what I mean.
78.07

ml campari

158.51

ml orange juice, chilled
ice cube
In a tall Tom Collins style glass, blend 1/3 Campari with 2/3 chilled orange juice over ice cubes.
Garnish with an orange slice.
Cin-Cin.