Campanelle With Spinach and Beans
dicentra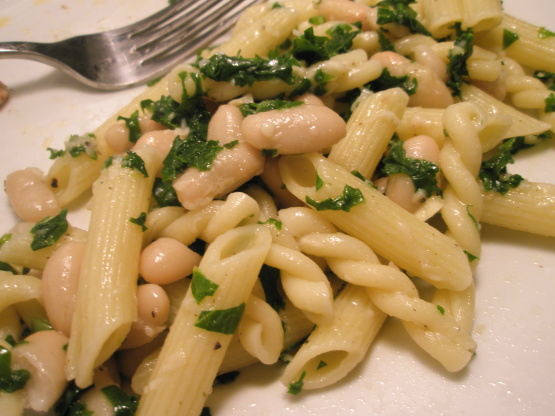 Campanelle con Spinaci e Fagioli. From the Barilla website. I think campanelle might be my favorite pasta shape.

Cooked this last weekend for two friends because one of them is a veggie and I had run out of ideas. We all loved it, I added mushrooms and served with ciabatta but it was complete without this. I then made it for my flatmates for dinner this week (without the mushrooms and bread) and they both loved it too. Total success! Think I'm going to try it with bacon next, yummy!
COMBINE the first six ingredients in a large bowl.
COOK pasta according to package directions; drain and return to pot. Stir in spinach to wilt.
ADD ingredients from large bowl to pasta and spinach; serve. Makes 4 to 6 servings.