Cameo Cake With White Chocolate Frosting
Prep 15 mins
Cook 45 mins

From "Stop and Smell the Rosemary, Recipes and Traditions to Remember,"
Directions
Cake: Preheat oven to 350 degrees. Grease and flour three 9-inch round cake pans. Melt butter in a medium saucepan. Add water. Bring to a boil over medium heat, stirring occasionally. Remove from heat. Add chocolate, stirring until it melts. Stir in buttermilk, eggs, and vanilla. Set aside. Combine 1/2 cup flour and pecans, stirring to coat. Set aside. Combine remaining 3 cups flour, sugar, and baking soda in a large bowl. Gradually stir in chocolate mixture. Fold in pecan mixture. (Batter will be thin.) Pour batter into prepared pans. Bake 20 to 25 minutes, or until cake tester inserted in center comes out clean. Cool in pans on wire racks for 10 minutes. Remove from pans. Let cool completely on wire racks.
White Chocolate Frosting: Melt chocolate in top of a double boiler over low heat, stirring constantly. Remove from heat. Set aside to cool, about 10 minutes. Beat cream cheese and butter. Gradually add chocolate, mixing constantly, until blended. Slowly mix in powdered sugar until smooth. Add vanilla. Mix until blended.
Spread frosting on tops of two layers then stack layers on a serving plate. Use wooden picks to stabilize the two layers. Add third layer. Frost top and sides of cake. Refrigerate until ready to serve.
Reviews
Most Helpful
I need to say that I made two major changes in the cake.

1. I used milk and a dash apple cidar vinegar to make the buttermilk.
2. I did not make a layer cake. Instead, I made 2 (read: NOT 3) round cakes. I have frozen one and ate the other after it spent a day in the fridge.

Other than that, I followed the recipes exactly. If I wanted to make a layer cake, I would certainly make 3 thin layers and put them together as the recipe suggests, as this is quite a bit dense for two layers. The cake is yummy, if not a bit bland. I wonder if the blandness comes from being cold in the fridge. I can't help but think that we are loosing some of the subtleness of the flavor by the fact that it is cold. BUT, the icing was SOOO watery for me (added 3/4 cup extra of powdered sugar to try and remedy this, to no avail) I really needed it to be firmer to decorate it and even that was hard. It was like a gooey glaze.

I also think that the apple cidar vinegar flavor came through as the flavors here are so delicate. No one else noticed or mentioned it, but I could feel it and I think it took away from the cake. Also, next time, I would use more white chocolate or even put white chocolate chips directly into the cake to help boost that flavor because you do not feel the white chocolate AT ALL in this cake.

All that being said, everyone STILL had seconds and we enjoyed the cake. Husband gave this a 3-3.5 stars. I'm giving it a 4 because I really think it would have been better at room temp.

I might make this again. The toasted pecans added a lot and I wouldn't make it without it...unless I subbed chocolate chips (black and white, most likely) which might work, too. But, most likely, I will keep experimenting with other recipes.
This is a fabulous and special cake. It has "wow" factor all over it. It has a somewhat dense texture, possibly from the chocolate. I took it to work and it received nothing but compliments. Did I mention that it's beautiful, too! Thanks, Nyteglori!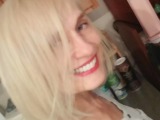 My husband loves this cake without the pecans (although the recipe I have uses more sugar in the frosting--may try it this way next time as it is too sweet for me). I'm not a big fan of white chocolate, but the texture of this cake is wonderful. Raspberries are also a wonderful compliment to this cake, either added to the frosting or as a garnish.