gailanng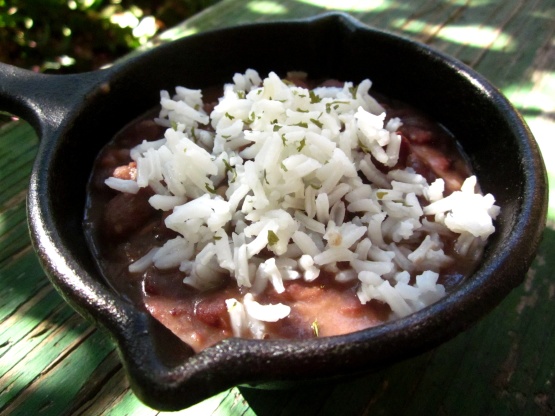 From the Camellia brand red beans company- from right off the side of the package. The way they make 'em in Louisiana- in and out of New Orleans. The original printed recipe states to use "ham or seasoning meat." I've listed the smoked sausage my husband likes to use. Camellia brand red beans can be found on grocery shelves all over Louisiana, but try this recipe with whatever dried red beans you can find; it won't disappoint. Definitely serve over white rice (Zatarain's if you're local). Enjoy!
Rinse and sort beans.
Render meat in skillet.
Remove meat and place on side.
Saute in fat in skillet, onion, garlic, parsley and celery.
Add these with meat, bay leaf, salt and pepper to beans.
Boil gently, stirring occasionally for about 1 1/2 hours, or until tender. Add water while cooking as necessary.