Cambodian Pineapple Custard (Num Crème Ma-Nor)
twissis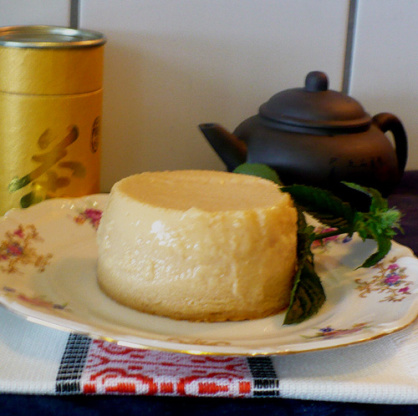 A simple, refreshing dessert from Cambodia. The author notes that many people do not have an oven, and cook the custard in a steamer until it sets. From khmerkromrecipes.com

After seeing twissis' photo I added this to my must try list. I am so glad I did! It's simple, but so delicious! The creamy coconut milk & pineapple raise the bar to a custard dessert. I opted to only puree the pineapple in a Ninja chopper so I didn't have to drag out the blender. The puree was then stirred into the rest of the mix. It worked out fine. I will definitely repeat the recipe. Thank you for sharing!
Pre heat oven to 350* F.
Place eggs, coconut milk, sugar, palm sugar, vanilla and pineapple together in a blender, and puree until smooth.
Pour mixture into small greased custard bowls and place on a baking sheet with a rim. Pour hot water in baking sheet so the custard bowls have water 1/3 of the way up their sides.
Bake for an hour or until a knife comes out clean.
Cool completely and refrigerate until ready to serve. Unmold onto plates and serve cold - I think it would be pretty to serve with fresh fruit and mint as a garnish.