Calzones of Tomato, Mozzarella and Basil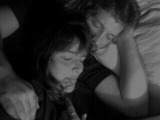 Yummy and easy, using very fresh ingredients is the key to making this recipe stand out.
Directions
Preheat the oven to 400°F.
Brush each pastry sheet with olive oil. Season with salt and pepper. Spread the roasted garlic puree onto each sheet. Lay tomatoes and mozzarella slices onto each sheet. Season with Italian seasoning and 1/2 the basil.
Brush edges with an egg wash, and fold over to a triangle shape. Seal edges with fork tines. Cut 3 small slits in top to allow steam to vent.
Brush tops with remaining egg wash, then sprinkle tops with parmesan cheese. Bake for 15-20 minutes or until the cheese starts to bubble and brown.
Garnish with sprinkles of fresh basil and a side dish of the tomato sauce.
Most Helpful
Wonderful! I cut the recipe in half since there were only two of us tonight and I had worried that the puff pastry would get soggy and not reheat properly. This tastes so much like the calazone that I order at my favorite italian place down the road. Now that I can easily make these on my own I have an excuse to try other things on the menu! Thanks so much 2Bleu!

Loved the flakiness of the puff pastry in this recipe! Great combination of flavors; we really enjoyed these. Made pepperoni & mozzarella calzones for the kids and they enjoyed them as well (baked the grease out of the pepperoni before putting it in the calzone) Thanks!

absolutely fantastic. The store was out of puff pastry so i made my own home made pizza dough instead but kept the rest the same. I loved the lightness and that it was just pure flavors.