Calypso Shrimp With Black Bean Salsa
Slim PA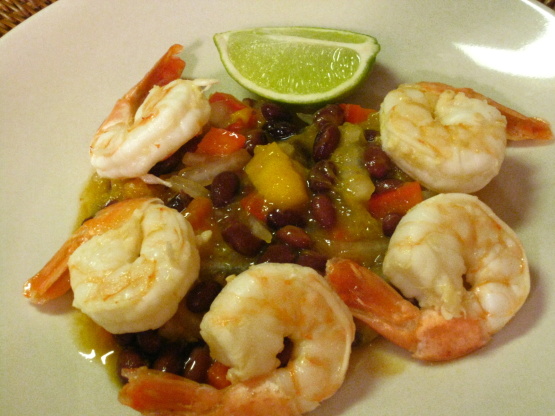 This dish is perfect to serve any time of the year. Te shrimp can be arranged on or to the side of the Black Bean Salsa.
Mix all ingredients except shrimp and salsa in a medium glass or plastic bowl.
Stir in shrimp; let stand 15 minutes.
Prepare salsa.
Cook shrimp in 10" skillets over medium-high heat about 5 minutes, turning shrimp once, until shrimp are pink and firm.
Divide salsa among 4 plates.
Arrange shrimp on salsa.
Garnish with lime slices.