jkoch960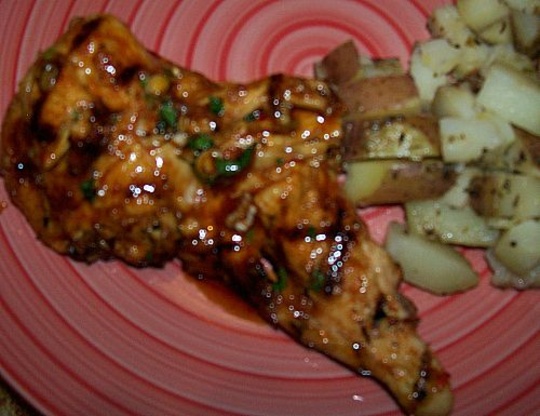 This is really yummy chicken...a little spice and a little sweet. UPDATE...I had this made somewhere else and it was good. I made it per the directions tonight and it was pretty spicy. If you don't like spicy cut back on the jerk seasoning.

This is a great recipe I made it with leftover baked chicken, I pan fried it with some sweet peppers and red onions perfect over steamed rice...absolutely delicious...thank you for sharing
Sprinkle both sides of chicken with seasoning and pepper then coat with olive oil spray.
Grill 5-6 minutes on each side until done.
Combine remaining ingredients including half of juice of lime in medium bowl.
Add chicken and turn to coat.
Cover with foil and let sit for 5-10 minutes turning again half way through until flavors have blended and soaked onto the chicken.
Serve chicken and use the sauce for dipping.