Debbwl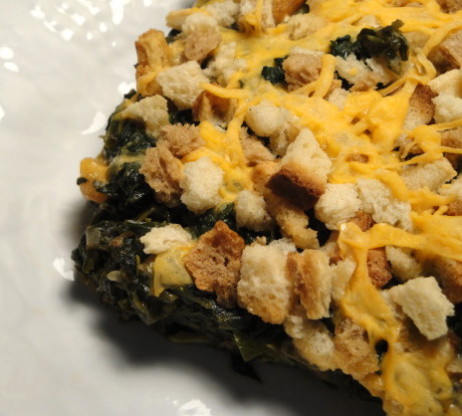 This recipe is from an old newspaper clipping found in one of my mom's kitchen closets. It's a great way to serve spinach and it's microwave-easy!
Place the two packages of spinach in an 8-inch square baking pan so that they slant on the sides of the dish. Microwave on high for 9-10 minutes. Remove spinach from the packaging and drain the liquid but do not squeeze dry.
Put the spinach in the same 8-inch square dish. Stir in soup mix and sour cream. Level out the mixture in the dish.
Sprinkle with stuffing mix and top with cheese. Microwave 6-8 minutes or until heated through.