sydsmama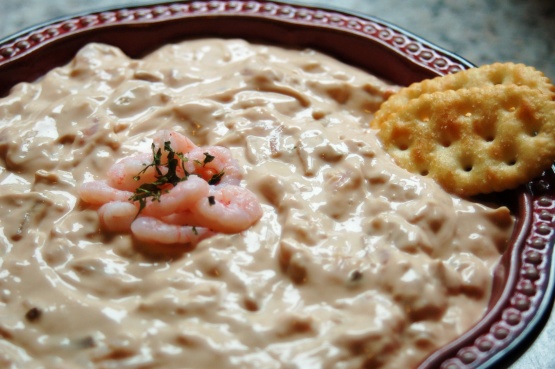 This is my kids favorite. Its great with chips and crackers.

Love this dip! Everyone always wants me to bring it wherever I go. I use Frank's Hot Sauce instead of ketchup though and I load up on the shrimp.
Mix soup mix with sour cream.
Add shrimp and catsup.
Chill for 2 hours.