California Pizza Kitchen Chopped Salad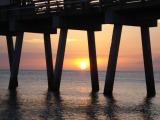 Every time I eat at CPK, I have to have this salad! I love the tangy dressing, the fresh basil, the crispness of the ingredients. My husband got their cookbook for Christmas one year and I enjoy making it at home occasionally too!
Ingredients
Nutrition
Dressing

1

teaspoon garlic, minced

2

teaspoons shallots, minced

2

tablespoons Dijon mustard
1 1⁄2 teaspoons dried oregano

2

teaspoons dried parsley
1⁄2 teaspoon ground black pepper
1⁄4 teaspoon kosher salt
1⁄4 cup red wine vinegar
1 1⁄3 cups olive oil, mild flavored

3

tablespoons parmesan cheese, grated

Salad

1⁄2 head iceberg lettuce, chopped into 1/8 inch wide strips
1⁄2 head romaine lettuce, chopped into 1/8 inch wide strips

12

leaves basil, chopped into fine strips

3

cups mozzarella cheese, shredded

1

cup garbanzo beans

4

cups tomatoes, seeded and diced

3

cups turkey breast, diced
1⁄2 cup salami, cut into thin strips

2

tablespoons scallions, chopped
Directions
For salad, toss together the ingredients in a large bowl and chill in your refrigerator.
For dressing, whisk together ingredients in a small bowl and chill for an hour.
Just before serving, toss dressing with salad and serve on small individual plates.
Can serve 4 for a main dish or 8 for small side salads.