California French Bread (Better Than Garlic Bread)
Nimz1466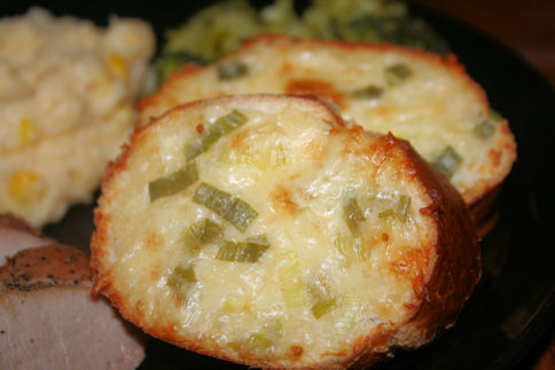 My ex-boyfriend's mom made this for Thanksgiving one year I feel in love with this tasty savory bread. Use this recipe instead of garlic bread, it's easy and bubbles up to a savory tasty goodness.

This is so good!!! I use sour cream instead of mayo and add minced garlic. I mix it all together and let it sit for about an hour. Awesome!!!!!
Preheat oven to 400.
Mix mayo, parm , and half the green onions.
Spread mixture on slices then top the slices with the rest of the green onions.
bake until its brown and bubbly.
Serve Hot!