Rita1652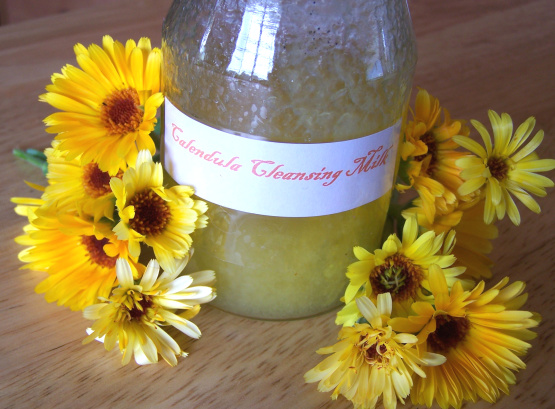 Calendula flowers and their petals make a wonderful cleansing milk that will help to heal and nourish your skin. Calendula is a powerful all-purpose skin-helper, since it is highly emollient, antibacterial, antiviral, and anti-inflammatory. This cleansing milk is a healing addition to your beauty routine. Get the elegant formula here.

Love recipes like this.No chemicals and cheaper too, It's a win win. Thank you!
4

tablespoons avocado oil

1

tablespoon fresh calendula flowers

2

tablespoons aloe vera gel

25

drops grapefruit seed extract
In a double boiler over very low heat, heat the oil and calendula flowers together for 30 minutes. Allow to cool, then strain out the flowers and discard them.
Stir the aloe vera and the grapefruit seed extract into the cooled oil, mixing well to combine.
To Use:
Scoop some of the milk onto your fingers and massage gently into skin. Rinse thoroughly with warm water.