Caldillo -- South of the Border Stew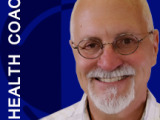 This is a nice stew; make it as spicy as you like by adding or reducing the amounts of chili peppers. I happen to be fond of Ancho Chili Peppers. Please feel free to substitute your own favorites! Serve with your choice of tortillas
Directions
Sauté the beef and onions in the bacon drippings.
Add tomatoes, sliced green chilies, stocks and seasonings.
Cook over low heat until meat is tender (about two hours).
Add cubed potatoes and carrots during last 30 minutes.
Reviews
Most Helpful
Definitely easy, and enjoyed the taste of the broth but felt that the wonderful flavor of the broth did not permeate the meat as much as we would have liked. The time for simmering the meat needs to be written into the recipe inside step 3. Thanks for sharing Chef Michael Callahan. Made for Spring PAC 2010 baby.

This has got to be one of THE BEST recipes I've made so far this year. Wonderful flavors ~ just REAL comfort food for me :D I didn't have cubed beef, so I used ground grass-fed beef instead. I also did not have the ancho chili, so I used chipotle chili pepper (1 teaspoon) instead. I also added Ro*tel tomatoes with green chilis. I'm not sure if it was the bacon drippings that gave this such a great flavor, but it was absolutely WONDERFUL. Took your suggestion and warmed some tortillas to go with it. Great recipe ~ thanks for posting Chef Michael Callahan ~ made for Spring PAC 2010!