zoki157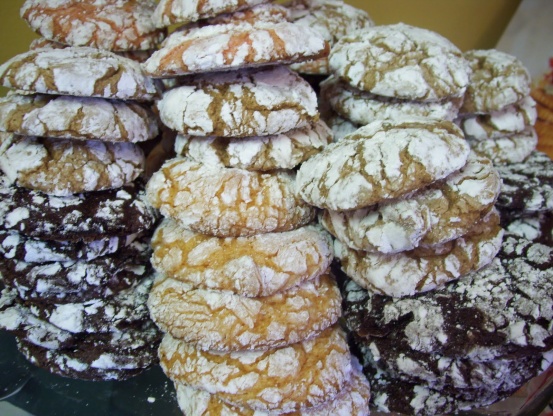 Very easy, few ingredients. Child friendly

WOW! This cookie is like crack! I followed this recipe as is and it was wonderful. I get tons of compliments. I got creative and used different cake mixes. The strawberry and lemon are both heavenly with the cream cheese! Thank you so much for this amazing recipe!
Beat together all ingredients, except powdered sugar; refrigerate for at least 2 hours.
Roll into 1-inch balls; roll in powdered sugar and arrange 1 inch apart on an ungreased cookie sheet.
Bake in a 350°F oven for 10-12 minutes.
Sprinkle with additional powdered sugar when cooled.