Cake Mix Chocolate Cookies
NELady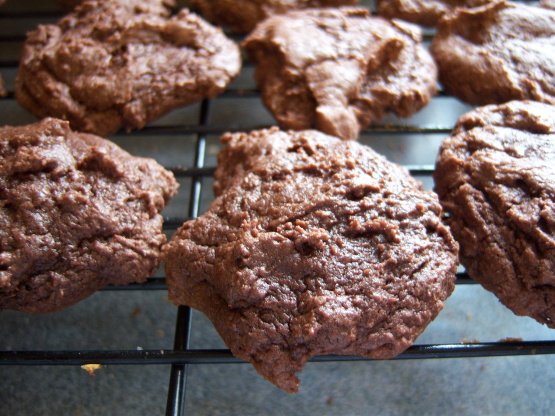 Here is a real easy one. Just use a chocolate cake mix. I add a hand full of chocolate chips to get a double chocolaute fix.

prettttttttty good!!! i rounded balls and flattened them into disks on the pan. they did spread and ended up flat and a bit crispy, not like the picture. i didnt add any chips to the batter and theyre great anyway! the batter is sooooo good for chocolate cravings - dangerous, too! thanks so much for the easiest recipe ever!
In a bowl, stir cake mix, butter and milk until well combined.
Break egg into mixing bowl and mix well.
Bake in 350 F oven for 12 - 15 minutes.
Enjoy -- .